A disapproving witness reported "lewd acts" on the costumed creature, police said.
Trying to make out with the Easter Bunny isn't egg-zactly appropriate behavior ― especially when kids are watching ― but that's what police said an Ohio woman did.
Ladonna Hughett, 54, was arrested on Saturday after police said she lewdly propositioned and grabbed an Easter Bunny working at a carousel park in Mansfield.
When Hughett posed for a photo with the rabbit, witnesses said she inappropriately grabbed the costumed character and made suggestive comments within earshot of families at the indoor park, according to local station WLW.
Someone called Mansfield police.
"We received a report from a citizen, an unusual report from a citizen, that called us to the Richland Carrousel Park of an intoxicated female doing some lewd acts on the Easter Bunny," Assistant Chief Keith Porch told the TV station.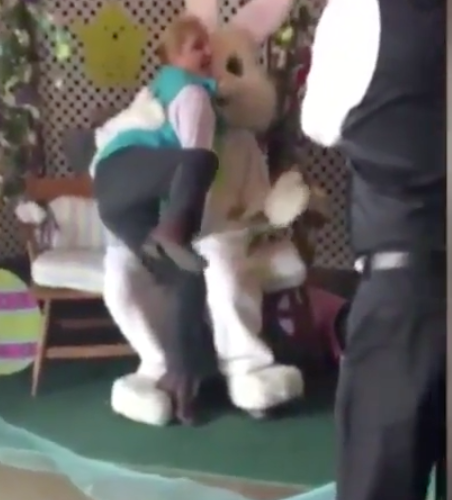 Arriving officers found Hughett on the carousel, the station reported.
According to an arrest report obtained by The Smoking Gun, officers said Hughett seemed to be drunk with slurred speech, bloodshot eyes, and "a generally wobbly demeanor."
Hughett was charged with public drunkenness and booked into the county jail. She was released eight hours later, according to WLW. Police didn't charge her with assaulting the Easter Bunny.
Hughett's Facebook page seemed amazingly prophetic, featuring a comment that she ″can be a handfull but most of the time i am just a idiot," according to Metro.com.